Aluminum Fiberglass Sleeve-self winding
1.Product Introduction
---
Aluminum Fiberglass Sleeve self winding-Aluminum fiberglass sheet with a strip of high temperature adhesive protects it from radiant heat by reflecting 90% of the heat in contact with its surface. Even under the most extreme high temperature conditions, the aluminum layer will not delaminate from the glass fiber. Widely applied on auto air conditioning systems, brake and clutch systems, turbocharger systems, exhaust systems, fuel systems, heating and cooling systems, power train, steering and chassis, cable & wires and cooking oven.
2.Product Characters
---
Inner diameter: 6mm-35mm
Length range:60mm ~ 610mm
Working temperature: -40° to 200°C
High Temperature Protection-95% heat reflective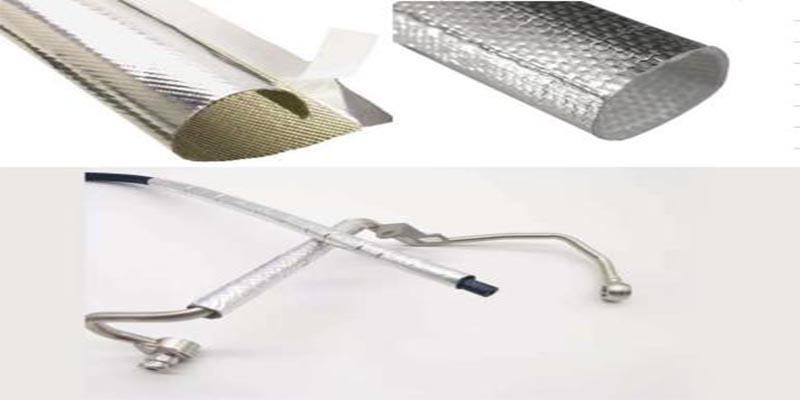 Heat Reflective Aluminum Fiberglass Sleeve self winding is ideal for protecting delicate electronic components from thermal damage close to engines or other heat sources.
Economical & Easy to Install
Cuts Easily with Scissors
Insulates Delicate Wires and Components
Resists Gasoline and Engine Chemicals